One of our clients asked us if replacing an industrial air group was within the possibilities of Lifthing. Of course, we could have written the book for that. We have all the experts and materials inhouse to replace such an air group. The air group was located in a chemical production company in Ghent. It goes without saying that our activities should not interfere with the work in the factory. So, we waited for the shutdown of the production department before disassembling the old air group. We then placed and installed the new air group.
Full continual work regime
In order to expedite things, we worked in a full continual work regime. For the material, we used a 100-ton crane for the hoisting works. For the internal manipulations we switched to a 3-ton hoisting portal. Our material is always up-to-date.
Questions about the replacement of an industrial air group?
Make sure to contact us. We gladly answer all questions about assembly and manipulation, industrial moves and machine transport.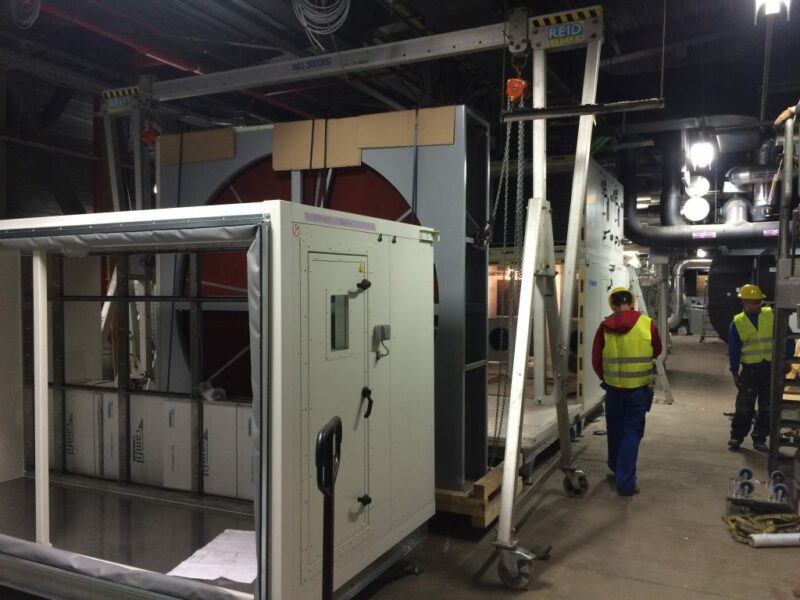 Click on the images for a larger view
SECTOR: Industry

REGION: Belgium, Ghent


WEIGHT: 3 ton

EXECUTED: 2016