At the project of placing different tanks our first step was to unload them from the transport. We then rotated them and placed them on their pedestal inside the building. We had to work in a very narrow environment, so we had to use very specific hoisting material in order to get the job done.
What type of specific material?
We had to realise everything in a narrow environment with little height so the place to work in was very restricted. In order to rotate the different tanks of approximately 2 tonnes each we used two hoisting beams, one on top and one to tail. In order to place and position the different tanks we also utilized a hoisting beam with a central hoisting point to gain height.
Do you still have questions about the placement of tanks?
Feel free to contact us. We like to explain further about this project and about our assembly and manipulation of machines. Did you know that the material of Lifthing is always up-to-date?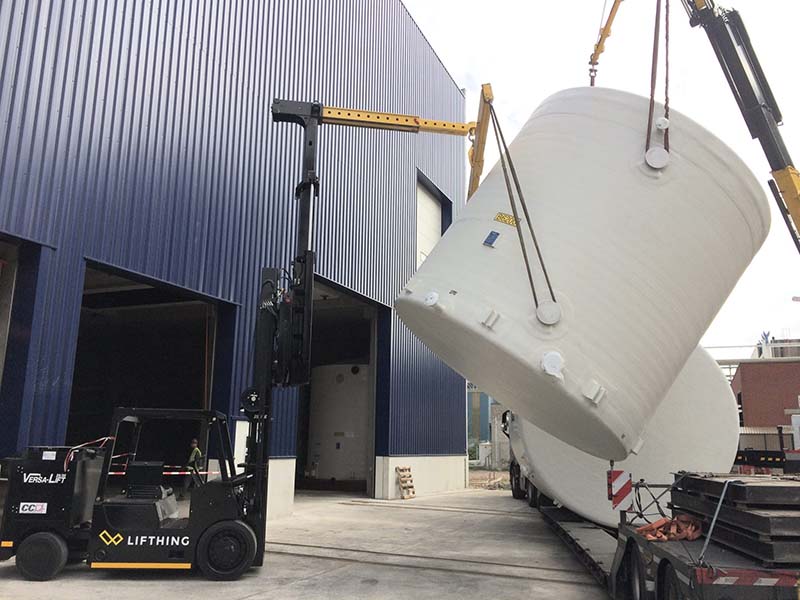 Click on the images for a larger view
SECTOR: Industry

REGION: Belgium, Olen


WEIGHT: Maximum 2 ton

EXECUTED: 2017